Interviews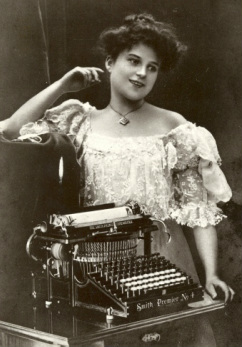 City Lit Rag October 26, 2014

Mary Pat Hyland (@cailinAolain): We Write For An Audience

Mary Pat Hyland is an Amazon.com Top 100 bestselling author who writes novels and short stories from an Irish American viewpoint, usually set in upstate New York. She is an award-winning former newspaper journalist and a 2013 recipient of the Arts Center of Yates County's Artist's Residency.

Loren Kleinman (LK): Where would you live if you could live anywhere in the world?

Mary Pat Hyland (MPH): I'm going to choose two places: either a waterside cottage in the West of Ireland (somewhere in Galway or Clare) or a year-round cottage on Keuka Lake in New York's Finger Lakes. I love nature and changing light over a landscape. It allows my mind to think and imagine new stories.

LK: Did you know the title before you started writing?

MPH: Yes, I had the title for The House With the Wraparound Porch before I wrote a single word. The house in the story is inspired by my grandparents' home. One day my sisters and I were discussing various problems in our lives, and my youngest sister said, wouldn't it be great if we could get away from all of our troubles and go back to the house with the wraparound porch to live? At that moment I KNEW I had the title for my next novel.

LK: Where do you get your inspiration?

MPH: Inspiration comes to me constantly by observing people around me, overhearing bits of conversation and even sometimes in my dreams. I'm always alert to new sparks of the imagination.

LK: Are there any particular books and/or authors that inspired you and continue to do so?

MPH: I'm drawn to authors who create unforgettable characters. I love the quirkiness of Southern writers and the magic realism of Latin American writers. Specifically, I savor the fiction crafted by Eudora Welty, Anne Tyler, Maeve Binchy, Flannery O'Connor and John Irving.

LK: What are your thoughts on ebooks? (i.e. love them, hate them, wave of the future)

MPH: I'm for anything that facilitates ease of reading for the masses. That includes ebooks as well as public libraries. I think the printed and digital word can co-exist. Often my readers buy both the paperback and digital editions. I find that fascinating. My preference is the printed word because I love the tactile enjoyment of turning a page and holding a book. That said, I do have the Kindle app on my phone.

LK: What piece of advice would you give to writers?

MPH: I have a few bits of advice for beginning writers:

Never tell the plot of your story to anyone before you've written the first draft. We write for an audience, and if you get a reaction to your idea, why bother continue to write?

As you're writing there will be days when it feels brilliant, followed by days when it feels like the worst piece of garbage ever penned, followed by hope and trust in your plot and characters, followed by depths of despair that you'll never get it finished (and it's key you NOT give up at that point) followed by a slowly rising feeling of astonishment and delight that you did indeed finish it. It's not unlike a roller coaster. Don't give up!

Write something EVERY day. Consider being a writer like being an athlete. It's important to keep in training constantly.
---